Robert Kaye SC – LLB, LLM

Chairman and Independent Non-executive Director
Member: Audit & Risk Committee / Member: People, Culture and Nominations Committee
Robert Kaye SC is a barrister, mediator and professional Non-executive Director. Recognised for his strategic and commercially focused advice, Robert has acted for various commercial enterprises – both public and private – across media, retail, FMCG, property development, mining and engineering sectors. Drawing on his experience as a senior member of the NSW Bar, including serving on the Professional Conduct Committee and Equal Opportunity Committee, Robert has a strong emphasis on Board governance and is well versed in Board processes.
Robert has significant cross-border experience, including corporate restructuring and M&A across North America, Europe, Asia, and the Australia and New Zealand region.
In addition to his role as Non-executive Chairman of Collins Foods Limited, Robert is a Non-executive Director of Magontec Limited and FAR Limited.
He was formerly Non executive Chairman of Spicers Limited and Non executive Director of Electro Optic Systems Holdings Limited, UGL Limited, HT&E Limited and the Chairman of the Macular Disease Foundation Australia.
Drew O'Malley

Managing Director and Chief Executive Officer
An accomplished executive with over 20 years' experience in the Quick Service Restaurants (QSR) industry, Drew joined Collins Foods after serving nearly two decades as an executive team member with AmRest, during which time it grew to become the largest independent restaurant company in Europe.
In his time there, Drew served in various senior roles, including Chief Operating Officer, Chief Digital Officer, and Brand President KFC. Additionally, Drew served as President of the Central Europe Division, in which he was responsible for over 500 restaurants across 4 brands (KFC, Pizza Hut, Starbucks and Burger King) and seven countries.
Prior to his current role as Managing Director and CEO, Drew served three years at Collins Foods as the Chief Operating Officer for Australia. He has also worked as a consultant with McKinsey & Company and holds an MBA from the University of Michigan Business School.
Nicki Anderson

Independent Non-executive Director 
Chair: People, Culture and Nominations Committee
Nicki has over 25 years' experience working in Oceania, Asia, Europe and America and has hands on leadership experience in strategy, sales, marketing, customer experience and innovation within the food, beverage, consumer goods and agribusiness sectors.
Her leadership roles include Vice President Innovation at Cadbury Schweppes Americas (Dr Pepper Snapple) based in New York, Marketing & Innovation Director for Coca Cola Amatil and McCain Foods and CEO for Powerforce, demoplus, Artel and Retail Facts.
Nicki is currently a Non-executive Director & Chair of Remuneration & Nomination Committee for ASX listed Graincorp and Craig Mostyn Group, Deputy Chair & Chair of Nomination Committee for Australian Made Campaign Limited, and Non-executive Director for both Fred Hollows Foundation and Prostate Cancer Foundation of Australia.
She is former Chair & Member of the Monash University Advisory Board for the
marketing faculty.
Nicki holds an Executive MBA from the University of NSW (AGSM), a Bachelor of Business (marketing major) from the University of Technology Sydney and is a Fellow of the Australian Institute of Company Directors.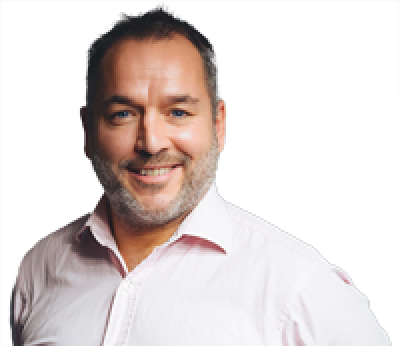 Nigel Clark
Independent Non-executive Director 
Member: Audit and Rist Committee A qualified lawyer in both Australia and the UK, Mr Clark has spent more than 20 years advising on cross border finance, restructuring and mergers and acquisitions. He started his career as a solicitor in the City of London and was an associate and partner with Minter Ellison in Sydney, London, Beijing and Hong Kong. More recently, Mr Clark has built and led new professional services businesses. He co-founded and managed Peregrine Law in the UK, which was acquired by Nexa in January 2020, where he remains as CEO.

Mark Hawthorne 

Independent Non-executive Director 
Member: Audit & Risk Committee / Member: People, Culture and Nominations Committee
Mark has extensive experience as an executive that has lead franchisee centric brands in different scenarios including start up, founder led, large multi-national, private equity ownership in different countries and cultures around the World.  His more than 25 years' of retail and franchising experience has been gained as the CEO & Executive Director of Guzman y Gomez (GyG) from 2015 to 2020 and prior to that, leading McDonalds in various markets including the United Kingdom, New Zealand and the Middle East and Africa.
Mark achieved his Chartered Accountant qualification in 1997 and is a Graduate of the Australian Institute of Company Directors' Company Directors Course.

Christine Holman – PGDipBA, MBA, GAICD

Independent Non-executive Director 
Chair: Audit & Risk Committee

Christine is a professional company director and a Non-Executive Director of three ASX listed boards, AGL Ltd, Metcash Ltd and Collins Foods Ltd, The National Intermodal Corporation which is a Federal Government Business Enterprise (GBE) and one private company, Indara Pty Ltd.
Christine also sits on the Boards of non-for-profit organisations, including The Bradman Foundation, The State Library of NSW Foundation, The McGrath Foundation and until March 2023, the ICC T20 Cricket World Cup LOC.
 
In her previous executive capacity, as both CFO & Commercial Director of Telstra Broadcast Services, Christine brings a deep understanding of legacy and emerging technologies and digital transformations. During her time in private investment management, Christine assisted management and the Board of investee companies on strategy development, mergers & acquisitions, leading due diligence teams, managing large complex commercial negotiations, and developing growth opportunities.
Christine has an MBA and Post-Graduate Diploma in Management from Macquarie University and is a Graduate of the Australian Institute of Company Directors.
Christine is a member of Chief Executive Women (CEW) and the International Women's Forum (IWF).

Kevin Perkins
Non-executive Director
Member: People, Culture and Nominations Committee
Kevin is a highly experienced executive in the Quick Service Restaurant (QSR) and casual dining segments of the Australian restaurant industry. He has had more than 40 years' experience with the Collins Foods Group, having overseen its growth both domestically and overseas over that time.
Kevin is the Non-executive Chairman of Sizzler USA Acquisition, Inc.
Sizzler USA Acquisition, Inc operates or franchises Sizzler restaurants across the United States and Puerto Rico. The operations of Collins Foods and Sizzler USA Acquisition, Inc are separate.
Frances Finucan – LLB (Hons), BA (Modern Asian Studies), FGIA, MQLS, GAICD
Company Secretary
Frances was appointed to the role of Company Secretary on 17 July 2013 and provides counsel on the Group's governance frameworks. Admitted as a Solicitor in 2004 by the Queensland Law Society, Frances holds a Bachelor of Laws (Hons), Bachelor of Arts and a Graduate Diploma of Applied Corporate Governance. Frances has over 16 years' experience in legal, commercial and corporate governance working in legal, regulatory and company secretarial roles in Australia.