Dawn Linaker
Chief People Officer
Joined Collins Foods: 2015
Dawn joins Collins Foods with over 25 years' experience in human resources and transformational change, predominantly in the finance industry.  Most recently, Dawn was General Manager Human Resources for Australia's largest Credit Union – Credit Union Australia (CUA) where she had a pivotal role focussing on creation of a high performance organisation and leadership, human resource management best practice, culture change, employee capability development reward and recognition frameworks. Dawn and her team were recognised with numerous HR awards that supported CUA's employee value proposition along with their diversity agenda. Prior to joining CUA, Dawn led the human resources function at a leading Brisbane based Superannuation Company (QSuper), where she supported the organisation through a significant business transformation.
Hans Miete
CEO, Collins Foods Europe
Joined Collins Foods: 2020
Hans has a proven executive management track record with over 25 years of QSR, foodservice and franchise experience within major brands and companies. Most recently, Hans was Managing Director for the Burger King master franchise in the Netherlands and for New York Pizza, one of the leading food delivery franchise brands. Prior to that Hans has held extensive senior management positions in the hospitality industry including leading the restaurant and retail operations for Center Parcs in the Netherlands and Belgium. As a commercially focused business leader, he is passionate about empowering people and building culture as well as growing organizations and businesses. Since commencing in 2020, Hans has been pivotal in leading the growth in our European business including four acquisitions totalling 25 Restaurants and the implementation of the first global Corporate Franchise Agreement for KFC in the Netherlands. Hans holds an MBA from the Keele University Business School.
Helen Moore
Chief Operating Officer, KFC Australia
Joined Collins Foods: 2021
Helen is a commercially astute, passionate, people and business leader, with extensive experience growing businesses across the Food & Retail sectors. Most recently, Helen was CEO of Oporto, leading 180 franchised and company owned restaurants across Australia, New Zealand and Sri Lanka. Prior to that, Helen was General Manager – Convenience Development for Ampol (formerly Caltex Australia) and led the creation and roll-out of its successful new retail and QSR formats, The Foodary and Metro at Ampol. Helen brings over 15 years' experience in retail and consumer goods, commencing her career in consumer and retail investment banking with JPMorgan and Deutsche Bank before transitioning to senior leadership roles at Woolworths Group.
Adam Thatcher
General Counsel
Joined Collins Foods: 2020
Adam joined Collins Foods in 2020 after extensive experience gained as a partner of Allens, one of Australia's leading commercial law firms, and General Counsel and Head of Corporate Risk and Governance at Virgin Australia Airlines and also the Northern Australia Infrastructure Facility. At Virgin Australia, Adam also led the internal audit and business resilience/crisis management teams. Through his experience, Adam has developed a keen insight into the role of the risk and compliance function including the issues potentially impacting an ASX listed company. Adam understands the importance of adopting and adhering to appropriate regulations, policies and procedures, embedding risk awareness and management in the day to day operations of the business, and the provision of ongoing training and education to enhance compliance.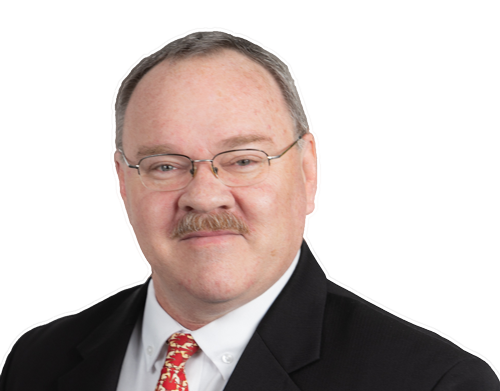 Tony Van Der Ark
Chief Development Officer
Joined Collins Foods: 2019
Tony has over 25 years' experience in the property and construction industry with major Australian publicly listed companies.  Commencing his construction career with Lend Lease Corporation and Jennings Construction, Tony completed major projects in both Sydney and Brisbane, including the Broadway on the Mall shopping centre in the heart of Brisbane's CBD.  Tony joined Brierley Investments as General Manager of Property managing brands including Chandlers and Action Liquor where he was responsible for the substantial growth and successful turnaround of these two companies. Tony has also held the senior property roles for Bank of Queensland, Woolworth's ALH Group and Michael Hill International, delivering substantial network grow and successfully managing all aspects of the property function including site selection, acquisition, leasing and design & construction.  Tony is a an experienced and commercially astute property executive with a solid track record of efficiently growing brand networks and contributing to EBIT growth.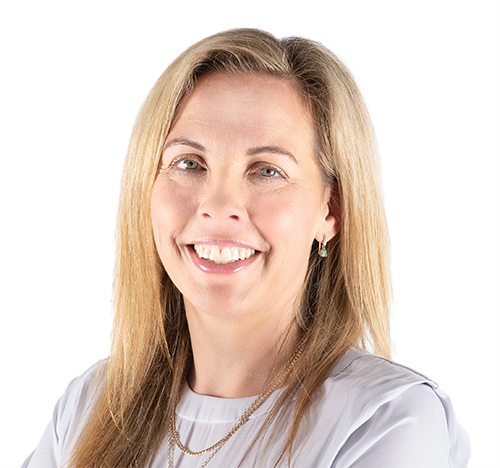 Krystal Zugno
General Manager, Taco Bell Australia
Joined Collins Foods: 2001
Krystal joins the Collins Foods Executive Team with over 20 years of KFC brand experience to her name. Having spent nearly two decades in the Quick Service Restaurant Industry, across various leadership roles and functions, Krystal has consistently demonstrated her ability to deliver exceptional results, with the most recent of these being her instrumental role in leading the Collins' KFC Australia Division through the COVID-19 pandemic as Interim General Manager. Throughout these unprecedented times, Krystal was pivotal in delivering Collins' record FY20 financial results, exceeding $1billion in sales. In her latest appointment, Krystal will be ringing the purple bell as the General Manager of Taco Bell.