"Hire for Attitude and Train for Technique."
Our Corporate office consists of a variety of teams, with a staff that is diverse in style and background. Our departments include:
Restaurant support and administration.
Ongoing learning, certification, competitions and support for restaurant staff.
We "sell" our products all year round.
Real Estate & Construction
We build new restaurants every year, remodel existing ones and carry out ongoing maintenance on all our restaurants.
Our large workforce requires great HR support, as well as an ongoing recruitment programme.
We make sure our restaurants have access to great products and reliable Information Technology.
Our financial and administrative staff provide support for our restaurants, including payroll, accounting functions and administrative responsibilities.
If any of these areas appeal to you, and you are interested in job opportunities at Collins Foods, please see below:
If you love working "hands on" and enjoy dealing directly with customers, why not check out our job opportunities in either a KFC or Taco Bell restaurant below: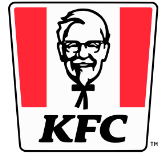 For any recruitment information, please contact HR on (07) 3352 0810 or alternatively you can email us.